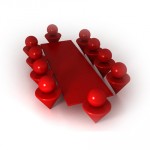 Your Board of Directors needs to provide strategic and financial oversight of resources and staff. Alboran is able to provide both interim or permanent representation on your Board of Directors or Board of Governors.
Our profound insight of the evolving and future dynamics in the global and regional energy markets, can ensure your organization stays connected to the rapidly changing business landscape.
Please contact us for further queries.