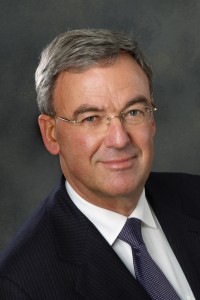 — Risk Management & Business Development
Rudy Weerheym is a senior energy consultant with more than 40 years of experience in the upstream oil & gas business. He has held a variety of operational and strategic executive positions – his major achievements include entrepreneurial corporate business transactions, mergers and acquisitions. He is an expert in the identification, valuation and management of oil field related projects and investment opportunities.
Rudy's current focus is on risk management, from an operational as well as from a management perspective. He promotes an innovative approach for risk management, based on fundamental insights in the human factor and merges this insight with appropriate risk management technologies – including artificial intelligence and risk communication.
His expertise is solidly grounded in formal training as an MS in Petroleum Engineering from Delft University of Technology (with honours – 1970) and the Certified Program for Management Development at Harvard Business School (1981).
Rudy serves on the Board of Directors of several, mostly privately held, oil & gas sector companies, and manages a private equity firm, specialized in business development.