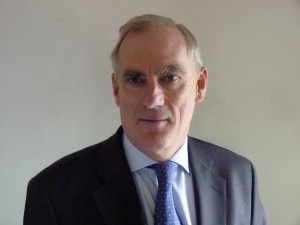 — Strategy and Asset Management
Crispian McCredie is a planning and strategy consultant for energy related projects. Crispian's background is in consultancy, finance, asset management and publishing. He started his career as an industrial trainee with Shell-Mex and BP in the UK, before working in the downstream side of BP. After two years at the London Business School, he moved into banking at Bank of America and Swiss Bank Corporation, now UBS. Following a spell in a boutique consultancy, he joined the renowned Petroleum Economist Magazine as its Managing Director, during which time he build up extensive world-wide contacts within the finance and energy sectors.
Crispian's interests include the efficient use of energy from both hydrocarbon and renewable sources and the economics of maintaining security of energy supplies. He has managed joint programs with supra nationals such as the World Petroleum Council and the World Energy Council. He is a skillful moderator and speaker at energy conferences. He has spoken on topics that include the use of bio-fuels, electric vehicles and the need for coal as well as being a regular contributor with Ruud Weijermars to the Energy Institute's Petroleum Review Journal.
He is a member of the Energy Institute and holds a M.Sc. in Economics and Bachelor's degree with Honours in Business Management.